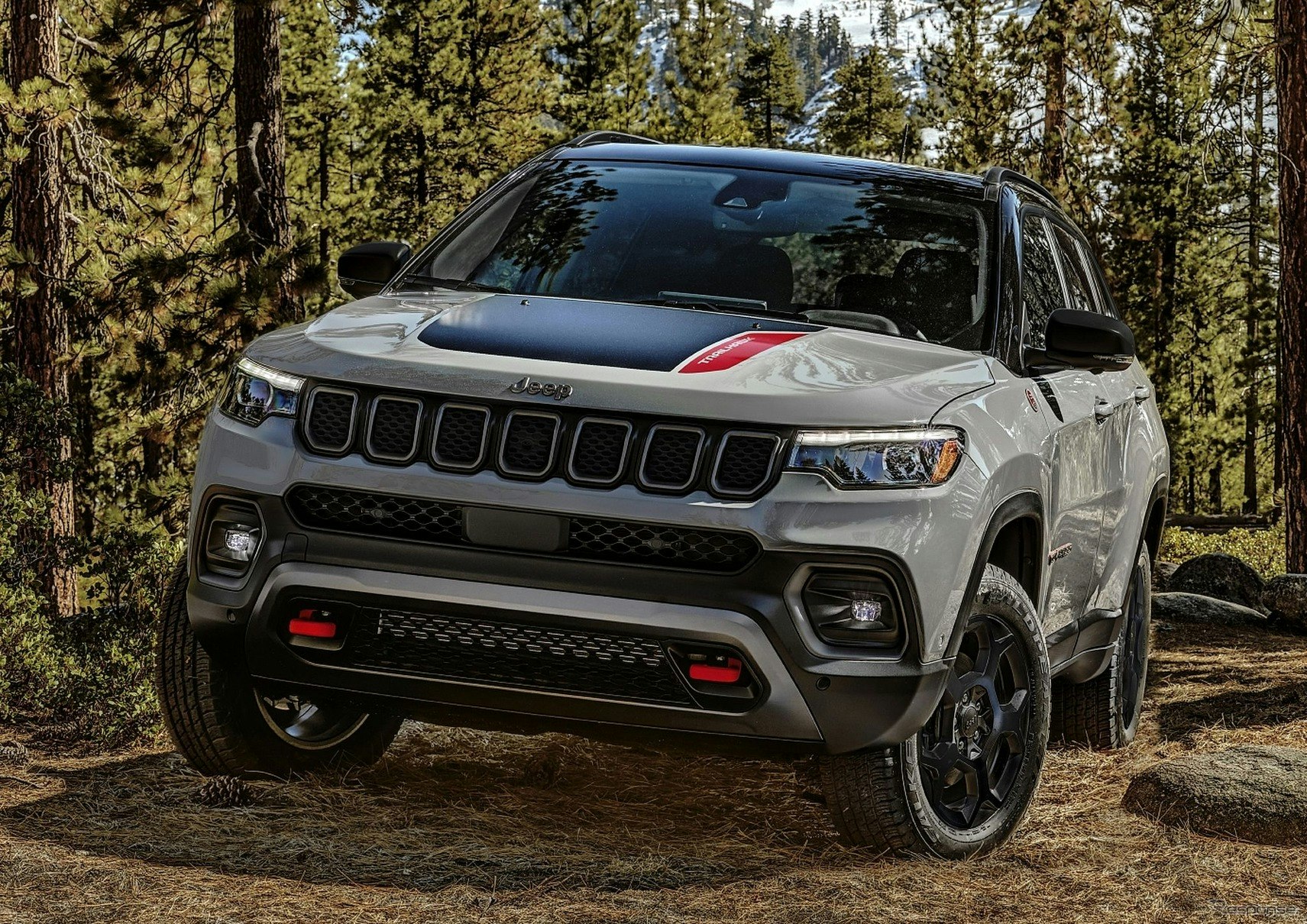 2024 Jeep Compass Trailhawk: Off-Road Excellence
When it comes to adventure, Jeep has always been a name synonymous with rugged exploration and the conquering of unforgiving terrains. The 2024 Jeep Compass Trailhawk, the latest addition to the legendary Jeep family, is not just an SUV; it's a testament to the brand's commitment to excellence in both design and performance. Packed with cutting-edge technology and built to dominate both the city streets and the untamed wilderness, this new model is set to redefine what it means to experience true versatility on the road.
Design and Engineering Marvel
The 2024 Jeep Compass Trailhawk boasts a bold, muscular exterior that commands attention and exudes confidence. With its signature seven-slot grille and distinctive Trailhawk hood decal, it not only pays homage to Jeep's iconic design legacy but also sets a new standard for contemporary SUV aesthetics. The meticulously crafted interior offers unparalleled comfort and convenience, with premium materials and a host of innovative features designed to enhance every journey, whether on or off the beaten path.
Performance That Thrills
Equipped with a powerful engine and advanced all-wheel-drive capabilities, the 2024 Jeep Compass Trailhawk is ready to tackle any terrain with unwavering confidence. Whether you're navigating through challenging mountain trails or cruising through the bustling city streets, this SUV delivers a seamless driving experience that combines impressive handling with remarkable fuel efficiency. Its Trail Rated® badge is a testament to its exceptional off-road performance, making it a true champion in the realm of adventure-driven vehicles.
Innovative Technology for an Enhanced Driving Experience
The 2024 Jeep Compass Trailhawk is not just about raw power and durability; it's also packed with a host of advanced technological features that prioritize both safety and convenience. From its intuitive infotainment system to its comprehensive suite of driver-assistance technologies, every aspect of the vehicle is designed to provide a seamless and enjoyable driving experience. With features such as adaptive cruise control, lane-keeping assist, and a cutting-edge navigation system, the Trailhawk ensures that every journey is not just about reaching your destination but enjoying the ride itself.
A New Era of Adventure
With the 2024 Jeep Compass Trailhawk, Jeep continues to push the boundaries of what's possible in the world of SUVs. This vehicle isn't just a means of transportation; it's an embodiment of the spirit of adventure and exploration. Whether you're an urban dweller seeking a reliable and stylish daily driver or an avid outdoor enthusiast looking for a capable off-road companion, the 2024 Jeep Compass Trailhawk is a remarkable option that seamlessly combines style, performance, and innovation.
In conclusion, the 2024 Jeep Compass Trailhawk stands as a testament to Jeep's unwavering commitment to providing vehicles that can conquer any terrain while offering a comfortable and enjoyable driving experience. It's not just an SUV; it's a reliable companion for every journey, ready to take on any challenge you throw its way.
Back to Parent Page