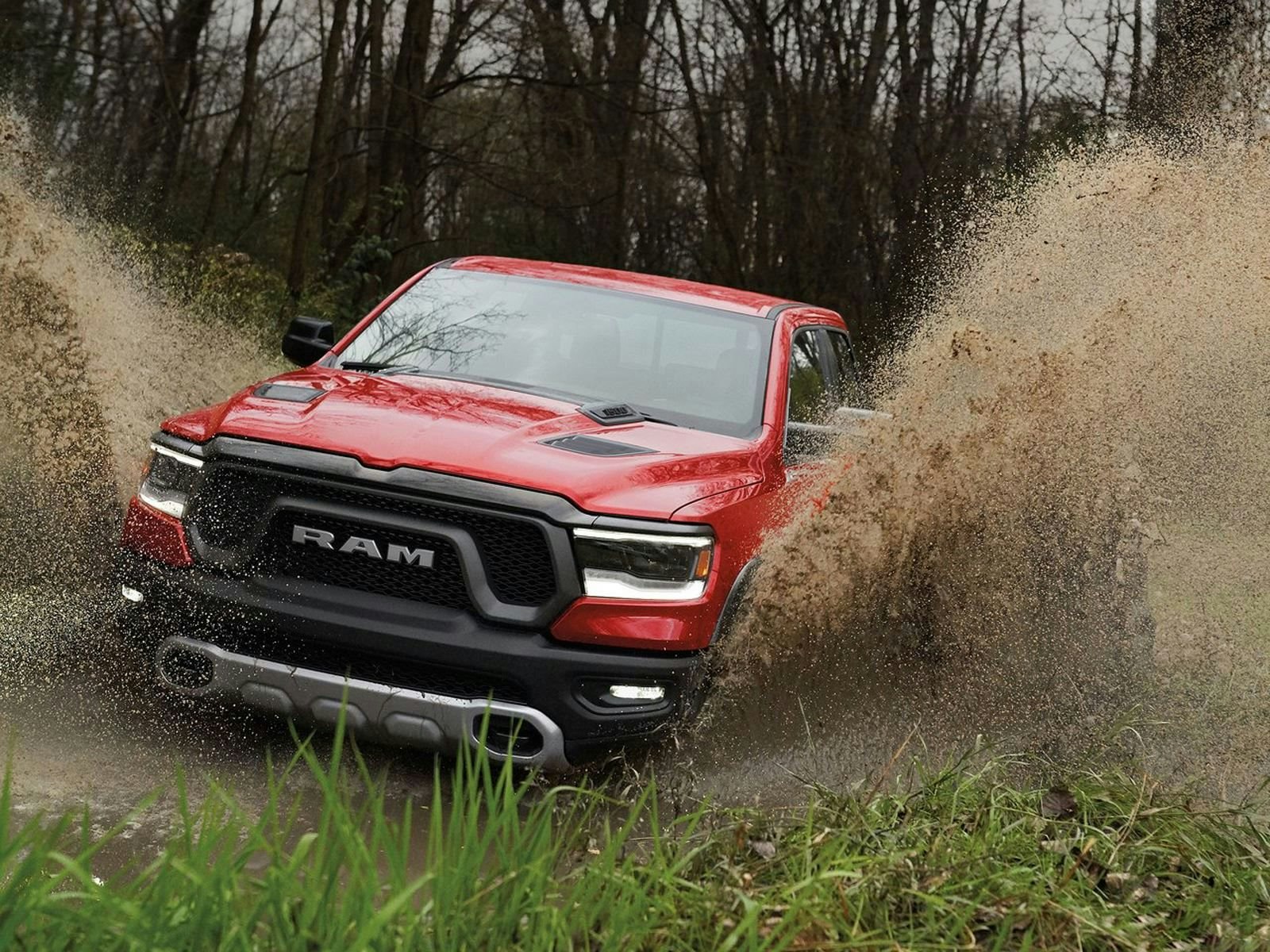 Bold and Efficient: The 2024 Ram 1500 Tradesman
In the ever-evolving landscape of pickup trucks, the 2024 Ram 1500 Tradesman Quad Cab emerges as a powerful contender, seamlessly blending performance, versatility, and innovation. At the forefront of the automotive industry, this Hemi-equipped beast promises an unparalleled driving experience. Let's delve into the details of this impressive vehicle and discover what makes it a standout choice for enthusiasts and practical drivers alike.
Under the Hood:
The heartbeat of the 2024 Ram 1500 Tradesman Quad Cab is its robust engine – a Hemi 5.7L V8 Multi-Displacement VVT eTorque. This powerplant combines tried-and-true Hemi performance with modern efficiency technologies, delivering an impressive balance of power and fuel economy. Whether you're hauling heavy loads or cruising on the open road, the Hemi engine ensures a responsive and exhilarating driving experience.
Exterior Design:
The exterior of the Tradesman Quad Cab boasts a rugged and commanding presence. From its bold front grille to the aerodynamic lines that define its profile, this Ram 1500 exudes strength and sophistication. Practicality is not compromised, with a Quad Cab providing ample space for both passengers and cargo. The 2024 model year introduces subtle yet impactful design updates, keeping the Ram 1500 Tradesman Quad Cab on the cutting edge of automotive aesthetics.
Interior Comfort and Technology:
Step inside, and you'll find a sanctuary of comfort and technology. The interior of the 2024 Ram 1500 Tradesman Quad Cab is meticulously designed to cater to the needs of modern drivers. Premium materials and thoughtful details create a refined atmosphere, while advanced technology features such as the Uconnect infotainment system and driver-assistance tools ensure a connected and safe driving experience.
Performance and Capability:
The 2024 Ram 1500 Tradesman Quad Cab is not just about looks – it's a workhorse with exceptional performance and capability. With its Hemi engine and eTorque technology, towing capacities are elevated, making it an ideal companion for hauling trailers, boats, or any weekend adventure gear. The Tradesman Quad Cab seamlessly combines power and precision, making it a versatile choice for both work and play.
Safety Features:
Safety is a top priority, and the Ram 1500 Tradesman Quad Cab doesn't disappoint. Equipped with a suite of advanced safety features, including adaptive cruise control, lane departure warning, and blind-spot monitoring, this pickup truck ensures that you and your passengers are protected on every journey.
In the competitive world of pickup trucks, the 2024 Ram 1500 Tradesman Quad Cab stands out as a force to be reckoned with. From its powerful Hemi engine to its thoughtful design and advanced technology features, every aspect of this vehicle is engineered for excellence. Whether you're a weekend warrior or a professional in need of a reliable workhorse, the Ram 1500 Tradesman Quad Cab delivers on all fronts. Visit your nearest dealership, take it for a spin, and experience the road in a whole new way with the 2024 Ram 1500 Tradesman Quad Cab.
Back to Parent Page