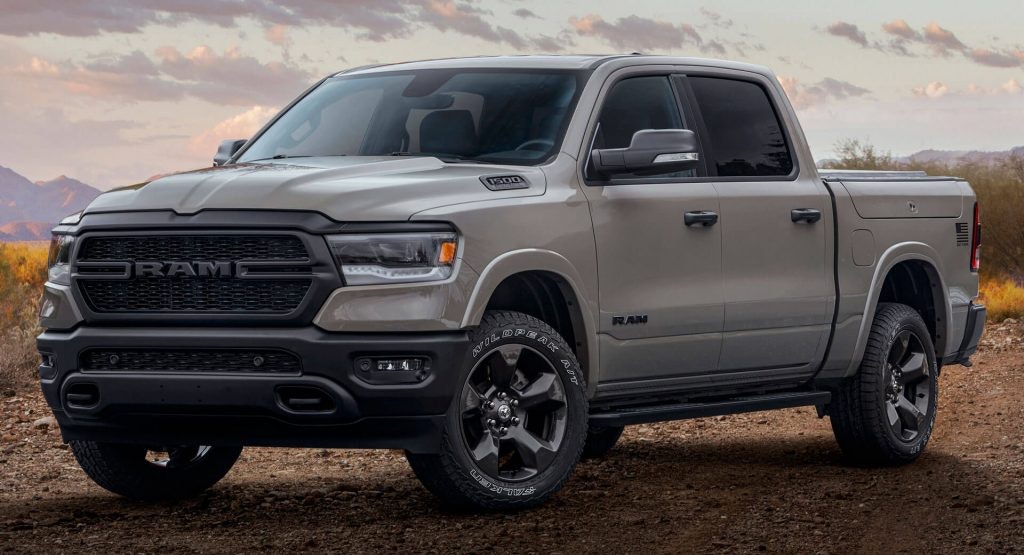 The Ultimate Truck Experience: 2024 RAM 1500 Big Horn
The 2024 RAM 1500 Big Horn Crew Cab 4×4 embodies the perfect fusion of power, rugged capability, and comfort. In this blog post, we'll delve into the remarkable features, performance, and why this truck deserves a prominent spot in your driveway.
Rugged Elegance: The 2024 RAM 1500 Big Horn Crew Cab 4×4 boasts a rugged and imposing exterior design that commands attention on the road. With its bold grille, robust body lines, and distinctive RAM branding, this truck exudes an air of authority and confidence. Whether you're heading to the worksite or the wilderness, the RAM 1500 Big Horn is ready to make a statement.
Interior Comfort and Space: Step inside, and you'll be greeted by a spacious and comfortable cabin that accommodates up to five passengers. High-quality materials, plush seating, and thoughtful design elements create an inviting and functional interior. The Crew Cab configuration provides ample legroom for both front and rear passengers, making long journeys a breeze.
Cutting-Edge Technology: RAM has equipped the 2024 1500 Big Horn Crew Cab with an array of advanced technology features. The user-friendly infotainment system boasts a large touchscreen display, offering seamless integration with Apple CarPlay and Android Auto for a connected driving experience. Optional features like a premium sound system and navigation enhance your driving enjoyment.
Performance and Power: Under the hood, this truck is a force to be reckoned with. The 2024 RAM 1500 Big Horn Crew Cab 4×4 offers a range of powerful engine options, including V6 and V8 choices, ensuring that you have the power you need for any task. The 4×4 drivetrain provides exceptional traction, making it ideal for off-road adventures or navigating through challenging terrain.
Off-Road Capability: Speaking of off-road adventures, the RAM 1500 Big Horn Crew Cab 4×4 is well-equipped to handle them. With features like skid plates, tow hooks, and all-terrain tires, this truck is ready to tackle rugged trails and conquer Mother Nature's obstacles. Whether you're camping, hiking, or simply exploring the great outdoors, this truck is your reliable companion.
Cargo Space and Towing: Need to haul heavy loads or tow a trailer? The RAM 1500 Big Horn Crew Cab has you covered. It offers a substantial payload capacity and impressive towing capabilities, making it suitable for both work and play. The available multifunction tailgate and bed features provide added convenience, ensuring that you can get the job done efficiently.
The 2024 RAM 1500 Big Horn Crew Cab 4×4 represents the pinnacle of modern truck design, combining power, capability, and comfort like never before. Whether you're a weekend warrior seeking adventure or a hardworking individual needing a reliable partner for the job, this truck delivers in every aspect.
Visit Diehl CDJR of Moon to experience the 2024 1500 Big Horn Crew Cab 4×4 firsthand. Prepare to be amazed by the perfect blend of ruggedness and elegance that defines this remarkable truck.
Back to Parent Page